SheFly

Charlotte Massey

|

2020-07-03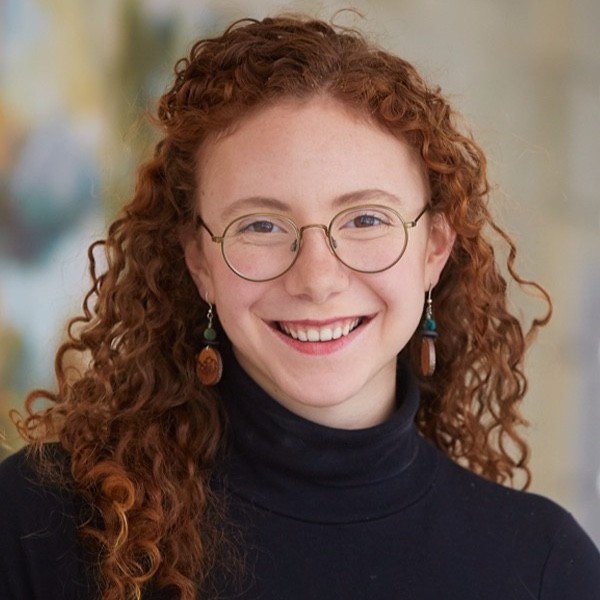 Could you give us a quick introduction to SheFly? 
SheFly is a women's outdoor apparel company. We specialise in women's pants, with a patent-pending zipper, so that everyone can relieve themselves outside without removing their clothing. The goal is to make women feel comfortable and confident outside and also, help with safety issues if you have to remove harnesses and other safety equipment when you go to the bathroom outside.
We are still relatively new – we're about two and a half years old. We launched via a crowdfunding campaign last spring on IFundWomen, where we raised $55,000, which was triple our goal. That allowed us to get into manufacturing. We've also got some investment from the Dorm Room Fund and First Round Capital.  


What was your career journey prior to starting SheFly? 
I started SheFly with two co-founders while I was still in college. Before that, I had worked on a number of social impact projects and organisations. I was always very entrepreneurial. I started my own art business where I sold paintings and prints. I did that as my summer job in college. I actually did a research fellowship concurrent with SheFly. My fellowship was called The Watson Fellowship, and I was supposed to spend 12 months (it ended up being less because of COVID) researching women's working conditions in rural mountain communities around the world. Specifically focussing on women who work as mountaineering, rock climbing and trekking guides. I did research in India, Nepal, Thailand, Chile and Argentina, before I had to return because of COVID. 


How did you come across the idea?
My co-founder Georgia Grace came up with the idea because she was working as a glacier guide in Alaska. Most of the other guides were men and they could just turn around and go to the bathroom. Whereas she would have to trek away across glaciers and pull all of her clothing off in order to relieve herself. She thought that there must be a better way to do that. Her and my other co-founder Bianca worked together for a summer in Salt Lake City. They went on a lot of hikes and discussed it further over many uncomfortable pee-breaks where they had to completely disrobe. They decided there could actually be some market potential.
 They came back to school, and time went on, and then Georgia Grace decided to take a class on entrepreneurship at our university. I'd heard she was doing it, and thought that the idea was great. I'm a rock climber and a mountaineer and I've spent a lot of time on rope teams, with, usually all men. You're up on a glacier and the guys all just unzip their flies and go to the bathroom and I would not be able to use the bathroom for the entire time we were on the glacier, unless I wanted to take my harness off. That's a really big safety risk because you can fall at any moment, and that's why you have to rope up in the first place. I actually ended up joining the team because I was studying in Mauritius, and I had to have emergency surgery, and got stuck there on the island, which led to me needing to take a semester off from school. So then Bianca said "we're starting this for real now, and we need help" and I had time, so that's how I joined. 


How did you meet your co-founders?
We all went to college together. We went to a pretty small liberal arts school in Vermont, called Middlebury. Everyone kind of knows each other generally, but I met Bianca because we lived in the same house and she became good friends with Georgia Grace because of their summer working together. I didn't know Georgia Grace all that well before we started working together. 


Were there any other ideas that you were considering when you were starting out?
The goal was to solve the problem. We definitely started the company because we wanted a product that makes it easier for women to go to the bathroom outside. We worked on a lot of different designs for how that product would function. We first looked to what exists in the market already, which are funnels called female urination devices, that you can line up under your pants. But they have leakage issues and we also didn't like the idea of having to adapt women's anatomy to fit men's clothing. Instead, we wanted to address clothing to fit our anatomy and our bodies. There are skirts which are specifically designed for hiking, but you can't wear harnesses with those and you also can't use them in the snow. 
The original problem that Georgia Grace wanted to tackle was the issue of being cold, because that was her experience in the glaciers. So we started out with snow pants. The first prototypes are bright blue with a neon yellow zipper sewn into the crotch. Bianca actually graduated from college wearing that prototype, because we have a graduation ceremony where you ski down a hill in order to graduate. That's how we started. We decided that that was not the product to go to market with, partly because it's a seasonal industry, to make snow pants. And also because most people will only buy one or two, it's much more expensive, way more difficult to manufacture and it didn't make sense because when people are skiing in resorts there are usually bathrooms available. 
That's when we decided to make normal hiking pants. We wanted it to be nice-enough looking that you could wear it on the street, or wear it to work. We didn't just want to solve the problem of having to go to the bathroom, we wanted to solve other problems involved with women's pants. One of those problems is pocket size. Our pockets are on average 2/3 the size of men's pockets, so we wanted to make sure we had pockets big enough to hold things. It's absurd that women often can't fit a wallet or a phone into pockets that are clearly intended to carry those items. We also wanted to use a fabric that was tough enough to not rip when you're sliding over rocks or doing things like that.


How did your previous experience prepare you for your current venture? In what ways were you unprepared?
We all went to liberal arts school. We learned how to think, how to learn and how to teach ourselves, which I think is the best skill that you get out of that type of education. I majored in Philosophy, Bianca studied GIS, Georgia Grace studied Economics and Politics. None of us had a background in manufacturing, and that was definitely our biggest gap coming into it. After working with lawyers and seamstresses around Vermont, we'd come up with the design that we wanted to patent but we didn't know how to turn that into something that would be available for people to purchase. We were able to overcome that through a lot of research, partly through trial and error, and by hiring a designer based in New York who could help us prototype and figure out how the size gradings should work and all of that. We worked with a factory that was very helpful when it came to prototyping and helping us figure out exactly what we wanted. 


After you had the idea what were the next steps?  
The IP aspect was a big challenge for us. We were very unclear about whether we needed to be making the product or selling it first, so that we have the capital to pay for the patents, or if we needed to patent everything first before we sold any units. We figured that out through trial and error and talking to lawyers. We ended up handling the IP first and perfecting the design. We launched through a crowdfunding campaign. We took pre-orders before we had made the product, and that was very helpful for us, because we didn't have to put in many thousands of dollars to create a product that we weren't sure people wanted. We also knew how much of each size we needed, and we could also use that data to predict what sizes we should make for the next run of product. 


Did the idea evolve as things progressed? 
We've changed a lot. One of the biggest pieces of feedback we've gotten is that people want the product in a lighter colour. Partly because they want another style, partly because when you're hiking in the summer, the black fabric feels warmer against your skin and partly because of tick prevention – you can't see ticks very easily if they're in black. 
We also had originally planned on having a smaller size run, and not having different in-seam lengths. But we got a lot of really insistent and positive feedback about expanding that. When we were first prototyping, we used very bright colours. We would use pink pants with blue zippers, and we realised pretty quickly that although some people loved it, most people preferred simple black pants. 


Did you encounter any unique challenges because you have to go through a whole manufacturing process?
It was and has continued to be extremely difficult to manage the supply chain. The factory we were using is now shutting down because of COVID. So we had to re-do our entire supply chain. So that was definitely a challenge we were not anticipating. It's ended up okay. The new manufacturer is a lot bigger and we can scale a lot more quickly. A big challenge that we had was that we manufactured in India. We manufactured in a Fairtrade facility. They had great communication, were very helpful, could do really small minimums, but we realised pretty earlier that we would not be able to source the type of fabric that we wanted from India. We could get really good cotton, but you couldn't find polyester or nylon or anything that we would want. We had to import from Taiwan to India and that took a really, really long time. The fabric got stuck in customs, and we had to spend a lot more than anticipated on getting the fabric to the factory. 
We had a lot of trouble sourcing our zippers, partly because YKK does not have the best customer service when you're small. They expect you to be ordering hundreds of thousands of zippers, and we weren't ordering that many. So we kept getting passed around between different customer service representatives and we ended up getting zippers from a YKK storage facility. They ended up working fine, but it took two months longer than anticipated. 
With manufacturing, you just can't make adjustments as quickly as you can in a software business. I ended up spending three weeks on the ground in the factory. That was very helpful because we could make adjustments immediately. But when I wasn't there, we had a twelve-hour time difference. If we wanted something changed, we would tell them but they had all gone to bed.  They would reply the next morning when we were asleep. It was two days before they knew what needed to be changed. 


Were there any low points that you can think of, along your journey so far? How did you get through them?
Definitely a lot of low points. The most recent would be hearing that the factory was shutting down, partly because we were in the middle of a run and so we haven't had inventory. That's been difficult. Sending out emails to customers with disappointing news is usually a low point. We want to be able to respond with something positive but sometimes we just can't. We try to be as open and transparent as we can and help people see the manufacturing process. We post photos of the people making our pants, and each pant has been hand-signed on the tag by the person who's made it. So there's a connection between the person who's made it and the person who's wearing it.  


Any funny or most memorable stories along the way?
When I was just starting to get involved, I was rock climbing with a friend and she took off her harness to go to the bathroom on a ledge, while we were halfway up a 2000-foot cliff. Her climbing partner started pulling her rope through, and she didn't realise because we were climbing in the dark. When she finally felt the rope moving, she stomped on the rope and stomped right on her harness. Her harness had almost been pulled away from her. We wouldn't have managed to get her harness back to her if she hadn't have stopped it. And we wouldn't have known what had happened. That's when I realised first-hand how powerful the product is. 
We get a lot of emails from people saying how excited they are about the existence of this product and how the design has improved their lives. That is always wonderful to hear and it keeps us going. 


If you could go back and give yourself one piece of advice, what would it be?
The practical advice I would give to myself is to not underestimate how long manufacturing is going to take. Everyone told us most brands start designing twelve months ahead of time. We thought that since we were only making one product, we could do it faster than that. But they were right. It does take so long. You have to look at samples, source zippers and do all of these other things that take time. 

And I would tell myself to keep working at it and to not give up. There are lots of times where that seems like the easy option, but if you just keep working at it, something will work out. Or it won't and you'll realise there's some other idea and you'll pivot into solving a new problem. 


What are your favourite books?
The book I'm reading right now is Savage Summit. It's about the first five women to climb K2, the second tallest summit in the world. There's a chapter about one of the women who trekked to basecamp with only men. Every time she would have to go to the bathroom, they would harass her and tease her, to the extent that she ended up with such a bad Urinary Tract Infection that she almost had to turn around. She was finally able to get antibiotics, but that chapter reminded me how important what we're doing is. I'm not sure it's my favourite book ever, but it's definitely a good read.