Mythic Markets

Joe Mahavuthivanij

|

2020-07-25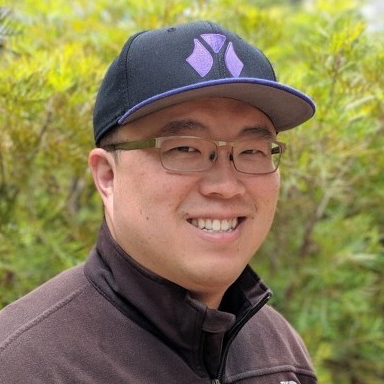 Could you give us a quick introduction to Mythic Markets? 
Mythic Markets is a stock market to invest in fractional shares of your favourite things. We're starting with things like vintage comic books, collectable cards, fantasy art and e-sports teams. We are currently on our third public offering, which is the Amazing Fantasy 15 comic book, that launched this week. That's the first Spiderman. In terms of revenue, we've done, in total, something on the order of $400,000. We have over half a million dollar's worth of assets ready to launch, and we also have about $30 million worth of assets in the pipeline, ready to securitise and IPO. We've raised a seed round and hope to raise our Series A in the new year. 


What was your career journey prior to starting Mythic Markets?
I was a transfer at UCSD in San Diego, and I had a lot of trouble meeting people as someone who lived off campus. Ultimately, I tried to find people online. This was way before most social networks. So, my roommate and I started a company called SD Uncensored. We launched that a month before Facebook. It was a discussion-based community for the UC system. That ended up getting sued out of existence by the University, because it initially used the letters "UCSD". You can't use any combination of the letter's "U" and "C" with the school names. That was the start of my entrepreneurial journey. 
After graduating, I went to work in tech, at startups of varying size and funding. One of the companies was ultimately acquired by AOL. I learned a tonne from that team and stayed in contact. I was able to accelerate my career through staying in touch with that team, everyone helped each other along the way. I worked in product, in growth, at startups of all stages. The more notable ones include Onfido, a UK-based startup working in the KYC identity verification space. It has gone on to raise around $200 million. I spent the last three and a half years before starting Mythic Markets working in Venture Capital, investing primarily in FinTech and enterprise SaaS startups. I left about two years ago to work on Mythic Markets full time. 


How did you come across the idea?
 The combination of things that led to this point included not just the tech and VC experience, but also the love of this game called Magic of the Gathering. I've been collecting, investing in and trading magic cards since the beginning in 1994. I collected them for about 8 years before my collection was stolen when my car was stolen. Back then, insurance paid about $5000 for the collection, but today the collection would be worth upwards of $1 million. So obviously the value of these cards has been skyrocketing ever since. This was an opportunity to combine quite a lot of experiences, and it ultimately led us to Mythic Markets. To give people who love this stuff, it doesn't have to be magic cards – everybody has a thing, this gives everybody an opportunity to access those things that may be out of your capacity, but is ultimately, as an asset class, handily beating the market in Gold and Real Estate over the last 10+ years. Now, anybody can take part in that.


What made you want to come back, or keep coming back to being a founder?
A lot of it is for the love of the game. It wasn't time to walk away or retire. There are always new things that you can build and create. A big part of it is seeing problems that can be solved with technology and finding it difficult to imagine a world without these things. I think that a short break in between projects is great, but ultimately, it would be difficult to sit still. 


How did you meet your co-founders?
I started this company with two friends. Our founding team, and our extended team as well, most of us have known each other for a long time. There is a total of nine of us now. Six of us have known each other for anywhere between ten and twenty years, depending on the relationship. We've worked together, we've been friends forever, and we had complementary skill sets. That's how the team came together. 


Were there any other ideas that you were considering when you were starting out?
At the time we started this journey, blockchain was a big theme. We started with a blockchain/crypto project, to create Mechanical Turk on the blockchain. Amazon's Mechanical Turk is a marketplace for companies to get what are called Human Intelligence tasks, done very cheaply and at scale. Things that are very difficult for a computer to do, for example, verifying a picture. That's a system we were developing. Ultimately, as the bottom fell out of the blockchain/crypto space, we decided to pivot into something that we were frankly much more interested and passionate about. We talked about how to do this on blockchain initially, but ultimately, the traditional securities path was a lot more straightforward. It's 100-year-old technology that has the regulatory stuff worked out. That's the path we ended up taking, in a space that we are very passionate about. Our team is made up of a bunch of nerds, and we were all really into something. In my case, magic, some people were into comics, and others were really into e-sports. All the stars aligned to bring us together. 


How did your previous experience prepare you for your current venture? In what ways were you unprepared?
The great thing about Silicon Valley and tech, in general, is that you get many bites at the apple. Meaning that you can start things up quickly and easily, test out ideas, do it for very low cost and once you're ready to grow, capital is there if you want to go and fundraise. I think there were lessons learned along the way, I met really great people and continued to build that network. After spending three and a half years on the other side of the table investing, I understood how to approach investors, build that network and understand what motivates investors. Combining all of that, I was able to raise money more easily and have access to those resources. There are a lot of things that most new founders don't know when they're trying to go and raise capital. 


After you had the idea what were the next steps?  
Mythic Markets plays in a heavily regulated space. For our team, building product is relatively straightforward and easy in a sense. The team is made up of product folks: designers, engineers, etc. One thing we didn't have a lot of experience on was the legal side. Figuring out the legal side of this was probably the most painstaking and challenging part of this experience to date. That required us to do as much as we could, without funding of any kind, getting it to a certain point where we had to have resources to hire attorneys to help us make this a reality. Unlike blockchain projects at the time, who were saying "I'm just going to do it and figure this out later" and then getting shut down because of regulatory issues, we knew that we needed to build the right legal framework in order to make this possible. 


Did the idea evolve as things progressed? 
One surprise was the reaction from, specifically, the magic community. We started in Magic of the Gathering, because that is what I was familiar with. If you're unfamiliar with magic cards, it's basically like Dungeons and Dragons in card form. There are millions of players worldwide; it's a very popular game. It's available online as well and growing hugely, especially during COVID. But the cards themselves have different values, trade at different prices and change hands all the time, like unregulated securities. That's something we noticed about magic specifically, that seemed to make it a great candidate for where we should start. When we finally went live with the first public offering, which was the Lotus Card, we got quite a bit of pushback from the community. Most of it was unjustified in the sense that what we're building is new and weird and we probably could've done a better job of easing into the market, versus launching and having the expectation that it would be accepted because people were already trading these things like stock. And we were just expanding upon that. But that simply wasn't the case. We got a lot of pushback. Although we did have several successful IPOs with magic cards, we are now growing into comic books and other things. Comics have been really positive for us to date. People have been very accepting of it. There is a really sophisticated community of comic book investors. That's been smoother. We've learned a tonne from the magic experience, which made the expansion into comic books much easier. 


Were there any low points that you can think of, along your journey so far? How did you get through them?
Certainly, the one I just mentioned was a low point. That social pushback. You put a lot of energy, effort and passion into building something like this, and having it rejected certainly hurts. The other one, which probably a lot of people are going through right now, is the COVID situation. That affects all kinds of stuff globally. In our case, the COVID situation has certainly affected growth. We are fortunate to be in a strong cash position so we don't have to fundraise now. But I think that if it was necessary for us to be fundraising, it'd be really difficult. It's unprecedented and we really don't know how it's going to net out, but because we have resources, we're continuing to put up a good fight. Our goals now are to just continue progressing, growing and continuing to build our business. 


Any funny or most memorable stories along the way?
When you go through something difficult with others, in our case, with our friends, there's a lot of great snapshots that you can point to. Like starting off in the living room of one of our team member's homes, just hacking away. We also had the opportunity to not just be on the side of building product in a living room, but also being at various shows and pitching to potential customers, and understanding from their feedback exactly what we should be doing. I'll always remember those events especially, because it's so out of our wheelhouse to be at these physical events, having booths, doing a lot of that sales work, and travelling to these shows with a million dollars' worth of stuff in our carry-on luggage. That's always a little nerve-racking. 
If you could go back and give yourself one piece of advice, what would it be?
The entrepreneurial journey is really, really hard. That may go without saying, but you certainly don't end up doing it because you're trying to make a lot of money or anything like that. It is a journey with a lot of low lows, but also high highs. Another thing, in terms of developing the product and the business, is to talk to as many people as possible. Particularly if you're comparing to my very first time as a founder. There's a lot of apprehension about sharing your idea with people and getting feedback. You're afraid that people are going to steal it or whatnot. Ultimately, no one's going to steal your idea and even if they did, the execution is what's important. The fact of the matter is that ideas are cheap and everybody has them. Unless you actually take the steps to execute on those ideas and bring people around you that can help execute, it's going to be very difficult to be successful. One of the most important characteristics I look for in founders, especially when investing in them, is whether or not they're able to bring people around them. Are they able to bring a team, customers or investors around them? Those that have difficulty with that – it's a signal, at least, that it's going to be a tough journey. 


What are your favourite books?
Business Related:
Fiction: