GoScale

Raghu Bharat

|

2020-03-30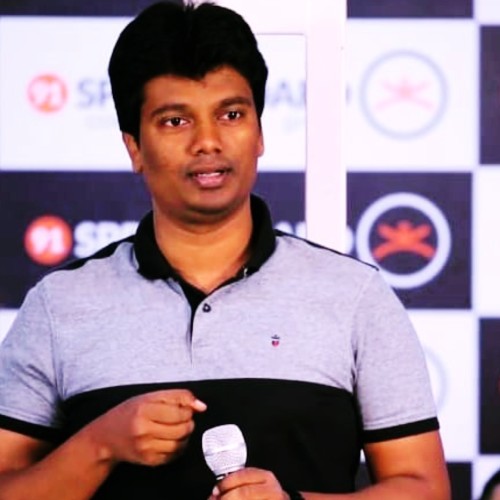 Could you give us a quick introduction to GoScale and CrewScale? 
The GoScale group is made up of three companies: GoScale, CrewScale and a company called Indiez which was acquired by the group. We run a global remote marketplace for talent, something that has become especially relevant recently, because of the surge in working from home due to the Coronavirus outbreak. 
We have 160 developers working around the world, concentrated across Bangalore, Hyderabad and the Bay Area. Our current customers include Grab (a multinational ride-hailing app), Gojek (a multi-service platform and digital payment app) and Swiggy (India's largest online food ordering and delivery platform). We also have a product called Talscale which is part of the group and is more of a recruitment platform. In terms of funding, interestingly, we are a bootstrapped, profitable company and have an annual revenue of $4-5 million. 
What was your career journey prior to starting GoScale?
I was a computer science graduate from a top private university in India. After that, I worked as a software engineer for around 4 to 5 years. In 2014 I started a company called Mywash, which was an on-demand dry cleaning and laundry startup. Mywash raised a couple of million dollars in venture capital funding and was later acquired by Housejoy (an on-demand home services provider). I worked as a product manager for Housejoy for a year but as an entrepreneur, I wanted the opportunity to build my own business again.


How did you come across the idea?
It was my experience working remotely with Vodafone that made me realise remote working was the future. This gave me the idea to start GoScale.
 How did your previous experience prepare you for your current venture? In what ways were you unprepared?
As a software engineer, you have in-depth technical knowledge. You know how to program. When running a company, you need to know about finance, sales, marketing, hiring and many other things. There are a mix of multiple skillsets that you need and just knowing how to code is not enough. This was my stark realisation. Luckily, I was able to find co-founders with complementary skill sets. As a team, we are well rounded and each one of us has our own areas of expertise. 


After you had the idea what were the next steps and how long did they take? How did you recruit your first users?  
 The first thing I did was to tap into my network. I reached out to college alumni, former colleagues and the like. It is very important to validate your instincts so I tried to do as much ground research as possible. From tapping into my network I was able to get two to three pilot customers, and because of this, we were able to run the business using customers' money rather than funding from investors. After recruiting the first two or three customers the whole process became more structured. Now, for example, we have a digital marketing team. 


Did the idea evolve as things progressed?
 We had a lot of iterations on our original thesis. We always focussed on listening to the market and the market taught us a lot. The idea we are working with now is very different to what we imagined when starting out. We didn't anticipate growing as fast as we have done. We are a bootstrapped company that was able to acquire a VC funded company, Indiez, this is not something I would have predicted we would be able to do. 


Any amusing or memorable stories along the way?
We were able to connect an employee in India to a job with a company in the US, which resulted in him receiving a salary hike of 300%. He was very happy with the outcome and remains one of our most loyal customers to date. It proved to me that a lot can be achieved through remote working. 


If you could go back and give yourself one piece of advice, what would it be?
The advice I would give my previous self would be: don't lose confidence. Things will open up for you as you go along. If you focus on going step by step, a path will appear.