Flair Football

Nii Cleland

|

2020-04-21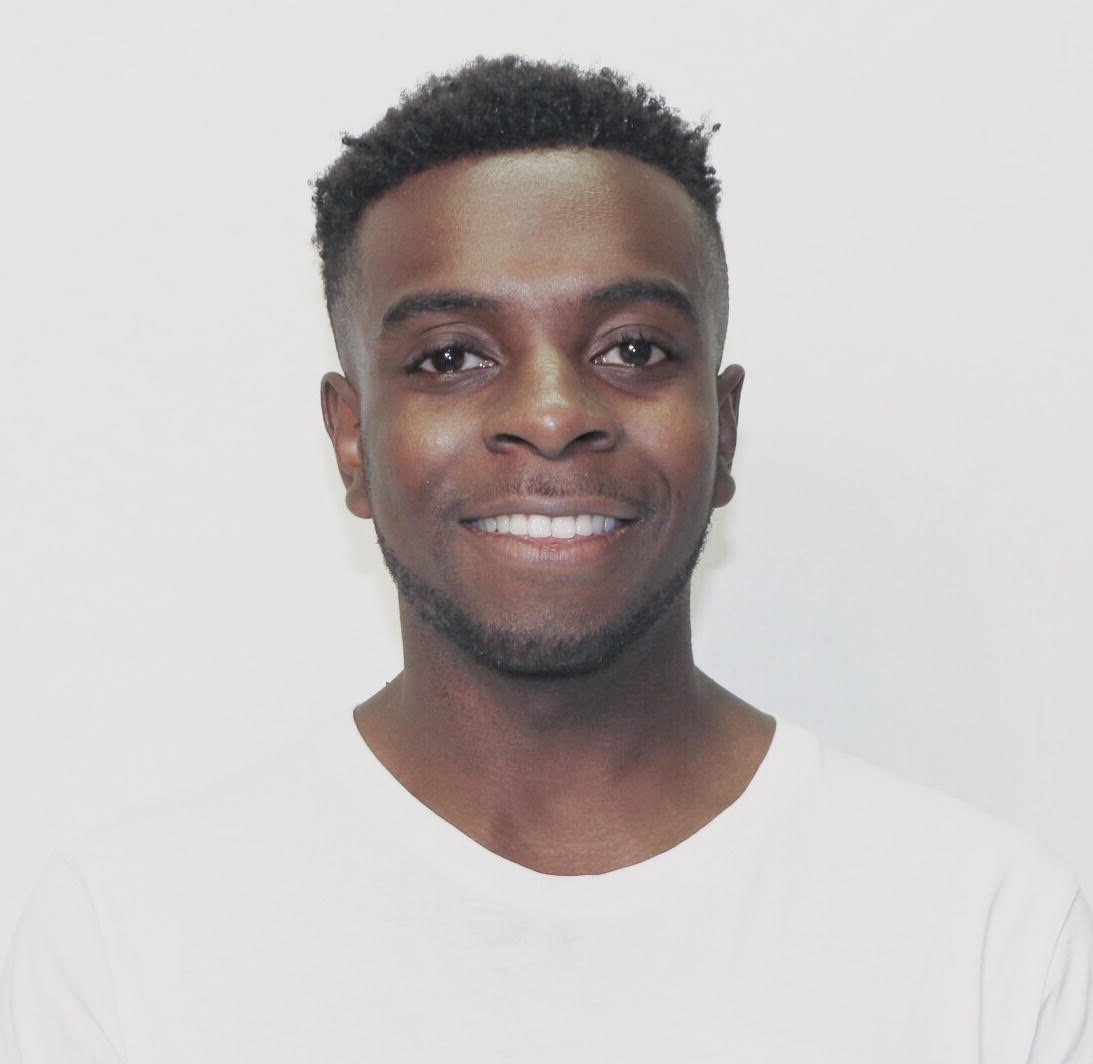 Could you give us a quick introduction to Flair Football? 
Flair is a mobile app for young people who play football. The mission of the company is to make every young football player feel like a pro. The app lets them track their performances, prepare for upcoming matches and also, now, play football-related mini-games. Every player on Flair has a transfer value which they can build up by receiving praise from their teammates. With that transfer value, they are able to see how they are progressing. Players can also post match reports and that creates a graphic which they can share. Once they share that, it automatically tracks their stats on their profile. 
We are live in the UK and Ireland; we've been live since September 2018. We've got tens of thousands of users and we've raised two full investment rounds. We were currently raising our third before the Coronavirus pandemic hit, so we have had to pause on that. We're a team of six full time and five part-time staff. 
What was your career journey prior to starting Flair Football? 
I worked at Goldman Sachs for two years, I was doing emerging market sales. I left Goldman mainly because I had a back problem and I needed to do something that allowed me to be a bit more flexible with my time. I'd always wanted to build my own business. At the same time, my cousin graduated from Warwick University, and he too wanted to form a startup. So, we teamed up while I was doing a Masters at UCL in tech entrepreneurship. 


How did you come across the idea?
We wanted to build something that we were passionate about, that we felt could be a huge business, in a space where we felt there wasn't much already serving the market. When we looked at the football industry, which is one of our biggest passions (we'd played all our lives), we realised that most of the products in the market served the football fan (betting apps, transfer news apps, dedicated club apps etc.) but there wasn't much serving the everyday player. Also, when we looked back on our own football careers, we realised that there was no digital record of it. That is something that we notice is still occurring today. We have a young cousin who is playing now and we realise that even he hasn't got a digital record. We wanted to build something that allows kids to have that record of their youth football career. 


Were there any other ideas that you were considering when you were starting out?
We worked on another idea for a whole month before this. It was in the recruitment space. It was about helping you receive a mentor in the city to help you with your job applications. Which is kind of like Startup 101. Since I've started Flair, I've seen maybe ten other people try to do that exact same business. It's the sort of thing which a lot of people have experienced themselves as a problem, and most startups come that way. 
What I was specifically doing in the early days was just ideating. Coming up with every problem that I faced, writing it down on a notepad, thinking to myself- how big is that problem? Flair didn't come out of that because we aren't playing football right now. I don't even know where the idea came from. It was just passion for football and it was a lightbulb moment to be perfectly honest. 


How did your previous experience prepare you for your current venture? In what ways were you unprepared?
One of the main forms of preparation provided by being a Goldman alumnus is that you are used to being in high-pressure environments. You're used to selling and a lot of being a startup founder is just selling. Selling to investors, selling to users, selling to employees. So that helped a lot. The network also helped. A lot of the funds that I have raised have come from Goldman Sachs alumni. 
In terms of tech entrepreneurship at UCL, it gave a good foundation for what to think about when building a business. Also, it gave me a year to think about nothing else other than just coming up with an idea. The aim of the course is to come up with your company, and you have a year to do it – so you don't want to waste a minute. Being surrounded by other people trying to do the same thing is always a motivator. Since then, it's allowed access to a good network. We are now part of UCL innovation and enterprise, we've been at their incubator for the last two and a half years. It's worked out well for us. 
I wasn't prepared for how much failure is a part of being a startup founder. Throughout school, university and during work, you are always taught to be as successful as possible. You do everything you can to avoid failing. Whereas being a startup founder is actively trying to fail. You want to prove yourself wrong as quickly as possible with everything you do. You want to be able to adapt to failure quickly. Mainly because there is so much you can't control. Whereas with schoolwork, most of it is in your control. If you revise enough, you get good marks. With startups, you can do absolutely everything right and follow the textbook, but because there's so much that's not under your control, failure is just so commonplace. Even the most successful founders, you'll realise, have failed several times along the way. 


After you had the idea what were the next steps?  As a non-technical founder, how did you build out the product?
The very first step was to do research with the target community. Speaking to parents, players and coaches. Trying to understand what their problems are. Are they what we hypothesised? After validating that it was time to start thinking of the solutions in a very basic, prototype format. As you mentioned, neither of us could code so we had to go about finding a CTO. We actually found our CTO through our lead investor. Our lead investor is a corporate, and our CTO had worked for them before, so they introduced us to him.


So the investor actually invested without a CTO or a prototype at the time?
Yes, they invested based off of our idea, our drawings and our vision. It's definitely not the most common thing. I think one of the main reasons was that they knew me well. I'd interned there twice (the investor was a company) and they had a bit of cash to invest. 
 Moving on to the situation around the Coronavirus pandemic. You guys are doing something very unique. Since mainstream investors are pulling out you guys are getting through to individuals. How have people responded? How did you come to that decision?
Yes, so we're not even using Kickstarter to do this, we're using GoFundMe, which is even more radical. With Kickstarter, people give you money and you give them something in exchange. With us, it was purely the fact that we felt we are doing something good for society, can we get donations to fund it? We've got almost £24,000 this month, which has been great. The idea behind it was that for something with social impact, there's an externality that's not accounted for and which society could value. We make kids exercise more. When kids are part of teams, they become more confident and that can have a big effect in later life. We felt that people who are adults, who are parents, they might not rationalise it that way but they understand the societal benefits of sport. I think that's why people have donated to our cause. 


Any funny or most memorable stories along the way?
One time we were invited to an investor meeting at a private members club called Lulu's in London. We didn't realise that there was a formal dress code where you have to wear a blazer. We turned up blazer-less, the staff told us we needed blazers and we thought we'd be missing this important investor meeting. Then they mentioned that there were a couple of spares in the cloakroom so they went and got them for us. One was a silver suit that looked like it was for a jazz musician but crucially, it fitted perfectly. The second one was clearly an XXXL sized suit. Darrell, my cofounder, drew the short straw. He had to wear a blazer that literally went down to his ankles. So, we turn up to this investor meeting, me in this silver suit, him in this gigantic blazer, trying to act calm, when it was clearly not planned and they were clearly not our blazers. The sad thing is, at the investor meeting, it wasn't just us and the investor. The investor had invested in a modelling company as well and there were lots of models. We had about ten models who were looking at us in these ridiculous outfits. We had to be with them for three hours that night. We were trying to stay calm and not burst out laughing at ourselves. 
Did you get the investment in the end?
Yes, we did.
If you could go back and give yourself one piece of advice, what would it be?
One thing I wish I'd known was how hard mentally it is to be a founder and how much you need to take care of your mental health. I think I would have, from an earlier point, been actively taking care of this. Whereas now, it's kind of sprung up on me. Now, I'm trying to form these habits, in a moment of crisis. Whereas If I already had them it would be great. Things like meditation, regular exercise. It's important to train in those things from day one, so that when things hit the fan, you're already doing it. 


What are your favourite books?