Acculis

Christopher Lysiuk

|

2020-07-15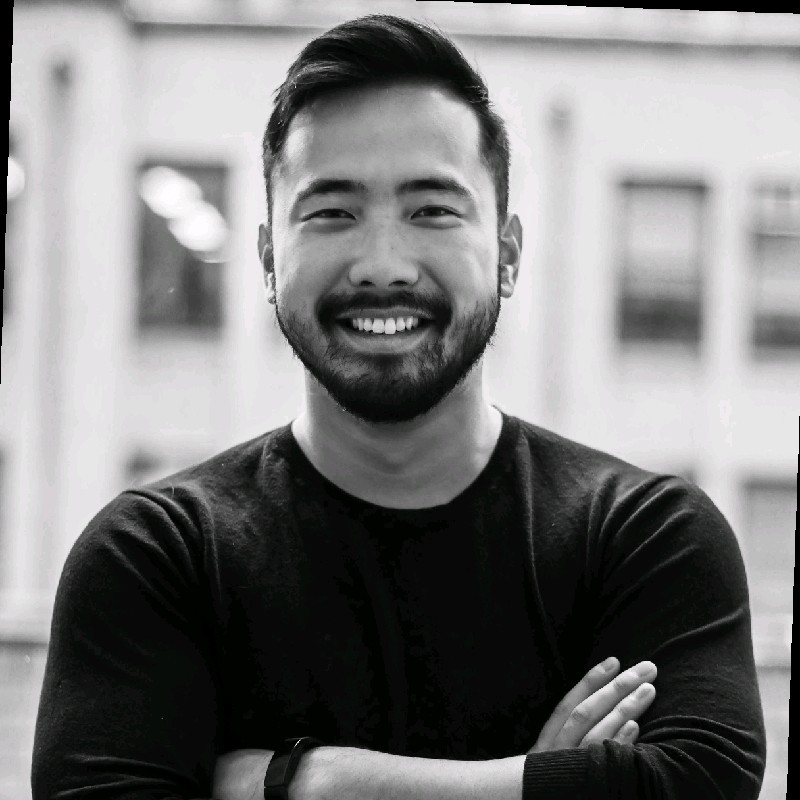 Could you give us a quick introduction to Acculis? 
Last year, we merged with another company called Integrated Projects. I decided to step away and move on in June, but I'd be happy to share the story. 
Acculis is a building information modelling and collaboration tool. In construction, there's a huge productivity problem, mostly because the industry is operating twenty years behind almost every other industry. Their adoption of technology is so low that it's hurting the business in general. The problem is that construction thrives on being a pen and paper process. That's just because the longer a contractor takes, the more money they get paid. In the 70s a technology called building information modelling had come out, but it really started taking off around ten years ago. Companies started realising that these 3D models they were making of buildings were a great way to coordinate construction. A building information model is a 3D model that goes through all the phases of constructing a building: from permit, to design, to build. 
As you can imagine, on any construction site you have lots of subcontractors, the general contractor, the owner of the project, you may have construction managers. As of right now, all of them use these 2D sheets called blueprints to coordinate. The issue is, there's an office and a separate field office. So as soon as anything gets changed in the office, everyone in the field is working with outdated information. So sometimes, by the time everyone has built whatever they've built on-site, it's already outdated. They have to rip it all down and rebuild it. This is called rework. In 2018 there was about $141 billion being wasted on rework. BIM (Building information modelling) aimed to solve that by putting everything into a 3D environment, using tools called Navisworks and Revit, so everyone could collaborate easily. 
At Acculis, we realised that the only way to see and manipulate these 3D models is through tools like Navisworks and Revit. These tools are costly (costing tens of thousands of dollars per person per year) and require very specific expertise in order to use. Our goal with Acculis was to build a simplified tool to extract the 3D information from Navisworks and Revit so architects and engineers can still use that environment to coordinate and put that into a web-based environment so subcontractors and others can easily pull up the information on their phone. It also included an issue tracker so when someone gets to the field, they already have a list of items they need to take care of. That loop made coordination 10x faster. 
We were pre-revenue when we merged. We were running pilot programs on about $500 million worth of construction projects. We had about ten pilot customers. 


What was your career journey prior to starting Acculis?
In high school, I was really into robotics. We built our school team from the ground up and we became known around the world in the field of robotics. So that led me to study Mechanical Engineering. Over the course of three years, I studied Mechanical Engineering and I was so tired of it. I was bored, I felt like I didn't get much support from my teachers and the community was not that great. 
Because of that, three years in, I needed a change. I couldn't see myself going into work, using a TI-83 calculator and searching what I can online to solve problems. The inspiration for my change in major came from my fraternity.  I was in charge of recruitment strategy and all of that organisation and process got me excited. It may have been because it was my fraternity and I was with a bunch of friends, but I really loved it. I realized I liked the operational aspects of teams and business so I moved into business and technology management.
The real shift came when I was at Harry's, the razor company. I joined as a summer intern, and right off the bat, I was in charge of a program called Huniversity. This was Harry's online coaching platform where we would recruit some of the biggest entrepreneurs to teach classes on what you wouldn't learn in school. They threw me right in. They told me to come up with a curriculum, book these entrepreneurs, coordinate everything and try and get all of these students. What really blew my mind was – this was the first time I worked for a company where I felt like I was making an impact at the intern level. That clicked in my head and I realised I loved startups – the smaller team, being lean, everyone communicating well. 


 How did you come across the idea? 
While I was at Harry's I formed a great relationship with the COO, and it was around this time that my co-founders and I started talking about wanting to have our own company. After that, we entered NYU Hyperloop – the competition run by SpaceX. It was actually me, my co-founder who is now the CEO and my other co-founder who became CTO. From that, we realised that we did work well together and that we had good chemistry. That kind of solidified that the team would work out well. I worked on the business plan rather than on the engineering portions. We got SpaceX's attention and we got selected as one of the top 30 teams to advance to testing weekend. But around that time, we were getting ready to be done with our college careers. I was still a year behind because I'd switched my major three years in. But I knew that operations, business and applying new technologies was where I wanted to go. My co-founders were already in their senior years and we had also talked to Ada (our fourth co-founder) was also part of the hyperloop team. We all decided to join a pitch competition and just see how it goes. 
At the time, Darren was working in construction, he worked on the Barclays Centre in Brooklyn. He noticed that there were so many issues on site. At one point, the modular blocks weren't aligning correctly, it rained, the bottom 20 floors were soaked and then all the sheetrock moulded so they had to tear it all down and rebuild. Originally, we brainstormed that a lot of the issues happen between connecting the modules on the construction site. We had known about this technology called BIM. I threw out the idea: Why don't we just use AR (Augmented Reality)? We went into the pitch competition with that and we got second place. That was great- we did get a little bit of money throughout that period. 


After you had the idea what were the next steps?  
The turning point was, at the end of the pitch competition, we were able to get an interview with the NYU summer launchpad. We had applied with the idea before, under a different name, and we were rejected. This time they accepted us. That's where Acculis really took off because we had ten weeks of pure mentorship, and a lot of it was around customer discovery. Customer discovery has been engrained into our DNA as founders, and summer launchpad was the cause of that. 
In that period, most of the founders had graduated already and I still had one more year to go. It was difficult. I had to juggle a job to supplement my income and the work for Acculis. It was really tough. And it was tough for my co-founders to understand as well, because they weren't in school doing all these things. I had to explain that it's not that I'm choosing these things over Acculis, it's that I need to get these things done so I can focus on Acculis. 


Were there any other ideas that you were considering when you were starting out?
There was – I remember I made a logo for it and everything. There was a company we wanted to start called Hotpot. We were realising that food delivery apps sucked at that point. I'm hungry for Tacos today but I don't want to go and mindlessly swipe through a bunch of restaurants. We tried to change the experience by having a more visual, tinder-like experience to find and recommend places to get a certain dish. Interestingly enough, we applied with this idea to the pitch competition alongside Acculis. For Acculis we had more of a team, there were four of us working on it, whereas this was just Darren and I. Ultimately, because Acculis got more traction we just never revisited the idea. 


How did your previous experience prepare you for your current venture? In what ways were you unprepared?
Going through summer launchpad and understanding why customer discovery is so important gave me the ability to stay connected to the business, without having to be in the office day to day. I was emailing or taking calls with general contractors and subcontractors between classes, just trying to understand their problems. I was absorbing all of this information and relaying it back to the team, the best that I could. I felt prepared in the sense that I knew what the problem was, I knew what the industry was talking about. When I was still part time, I was used to doing some work and handing it off to the rest of the team. 
When I joined outside of college, I think I was unprepared for the fact that I now had my full spectrum of time to work on this. How do I prioritise tasks and actually come up with milestones to ensure that I'm moving the needle? It was easy to fall into the trap of "I have all this time now, why don't I just design a new interface". Since I was removed for a year, it was difficult to feel like part of the team. I went about picking up things that needed to get done and wearing all the hats, but I didn't really know what I was doing. I remember talking to the COO at Harry's and he just told me "the COO does exactly that. Fills those gaps". I think it was only when we got to TechStars that I really found my groove. 
The things I did feel confident about: I knew how to build a business plan, do outreach, customer discovery and knew how to onboard people to productivity and work management tools. 


Did the idea evolve as things progressed? 
I love this question because I think we were the true epitome of the pivot. When we joined NYUs summer launchpad, we were largely focussing on AR. The launchpad was ten weeks in the summer, and we were able to stretch the $10,000 we got from that till the end of the year. We had those six months where we were learning about the industry and doing customer discovery. 
Originally, we were looking at modular construction only. Over time, we realised that a lot of the modular construction factories are in suburban areas and they do wood-based construction. That means they can't build buildings that are more than three stories high. Those don't require a lot of coordination – it's literally just a carpenter and a contractor coming in and hammering in nails. 
After speaking to people, we realised we're never going to make money in this industry – we have to expand into the broader construction industry. How can we apply AR into this market?
Over the course of 350 interviews, people told us: "I can't even put an iPad into a subcontractors' hands. You think they're going to use AR to coordinate? You're out of your mind". Luckily, we hadn't developed a lot at that point, just an MVP alignment software using AR. We had an "oh shit" moment. We thought – what are the core things that we're trying to take advantage of? We realised that it was BIM. Building Information Modelling was the technology that was growing. What do people struggle with around BIM? That's when we started reformatting our interview questions to focus on this. Why hasn't BIM gotten adoption? That's when we started going in the right direction. 
The guys in the field use 2D sheets, but they're seeing that they're a pain to print and are wasteful. They actually preferred using PDFs. But there was a bigger problem – the gap between what the people in the office know and what the people in the field know. Customers talked about how rework was a huge issue. We also started understanding how external parties who needed to be part of the coordination using BIM, just didn't have the funds to purchase the tool or the capabilities to use it. So we realised how coordination, issue tracking and misinformation were issues. 
As soon as we pivoted, we started to gain traction. We landed on projects like the LaGuardia airport and the Willis Tower. 


Were there any low points that you can think of, along your journey so far? How did you get through them?
Tonnes of low points. It's so common for imposter syndrome to set in because you're setting your own metrics, schedules and priorities. You're always questioning: am I doing the right thing? Am I going to fail? I think that seeps in a lot. I will say I have tough skin so it was easy for me to get through the constant rejection. I remember a famous founder saying "I pitched to 800 people and 10 said yes". It takes a lot of mental energy to get through 800 calls, where 90% of them say "no" or "I don't get it". As a founder, you do have a personal investment in this, for sure. But as soon as you walk in you need to separate business from personal. If someone's rejecting the idea, it's very easy to feel like an attack on you, but it's generally just business. If you can frame it that way, it makes it so much easier. 
In terms of other low points, one was where we were very low on funding. We were a year out from TechStars, and we were in conversation with WeWork to be acquired. This unfortunately landed right during their IPO. We were pumped. We pulled an all-nighter before the pitch to WeWork, they loved it. They were the ideal customer for us. At the time I think we were on 14 projects with them in New York, three in San Francisco and one in the UK. It was just heart-breaking when WeWork collapsed and they were all over the news. 
We were running out of money at the time. I was teaching tennis on the weekend. Waking up at 5AM and commuting 2 hours so I could supplement my income and work during the week. We were really, backs against the wall, trying to figure everything out. Those were really low points.  


Any funny or most memorable stories along the way?
We were able to get tickets to attend the Forbes 30 Under 30 Summit. There are usually a few sketchy people who claim that they are angel investors and that they'd like to invest after a short conversation - but investment is never that simple. These people usually lack founder empathy because they've never been in that position before, and they try to assign homework to see what you're about based on their perception of startup success. Events like these have a few since anyone can purchase a ticket. So during the day, you're networking with everyone possible, and the food at the event is kind of expensive. So when the evening rolls around, you're pretty dehydrated, you have an empty stomach and the beer stands are the only vendors around. So this angel takes us out and he is feeding us drinks. At this point, we realized that he wasn't all that serious, but was still offering to buy drinks for us. We hadn't eaten since the early morning and got poor sleep since we were staying at the cheapest hostel we could find nearby to stay lean. Eventually, the drinks added up. I was told there was a Jason Derulo concert and that we were in the crowd. I had no recollection of that concert. 
Reflecting back on it, our startup was a literal sitcom. 


If you could go back and give yourself one piece of advice, what would it be?
Look at everything like a three-legged stool. What I mean by that is: Product, business goals and sales goals. If those three things are misaligned in any way, you're going to have a wobbly stool. Because of that, some department is going to suffer from having to take on a lot of the weight. If sales and product goals are not aligned, you're going to run into the problem where sales is going far ahead of product and now you're putting a lot of tension on product. And vice versa. If product does its own thing, sales will say "how am I supposed to sell this? You guys aren't staying on track".