Dr Robin Kiera

InsurTech

|

2020-07-22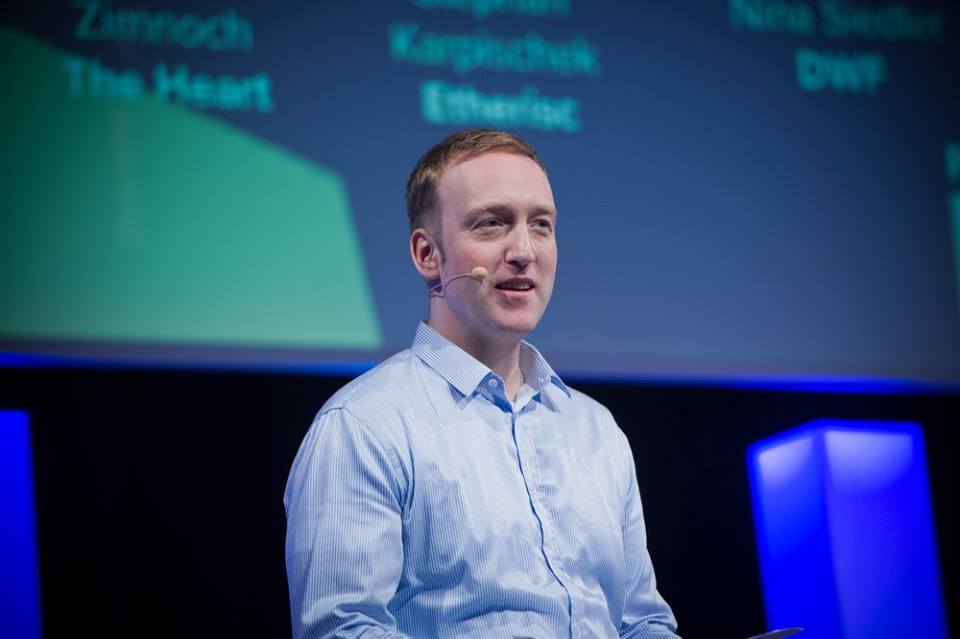 Can you summarize your experience in the InsurTech sector?
Maybe as a warning – I'm a recovering Sales Agent – but I've been clean for several years. I started my career as a sales agent trying to sell insurance on the streets of Hamburg, Germany. So I really understand how sales is done in the insurance industry, despite all the beautiful, colourful PowerPoint presentations given by Chief Sales Officers. But then I complained a lot. And they said "Robin! Then do it better!" so I was transferred to the headquarters of the company I worked at, in Munich. I led large scale transformation projects and also emergency projects. So I know insurance from the sales department, and also from the internal department, which is a completely different world. This makes me like a rare species in the insurance industry. 
I joined a startup back when it wasn't cool to go to startups. I joined an online gaming startup. Funnily enough, my boss back in the day at the large insurer said: "Robin, to which department are you changing?". I said "no I'm not changing – I'm leaving" and if I would have told him that I was going to a company less than three years old, selling virtual currencies, he would have probably called the company doctor to check my mental health. 
But there, we built a product that made over 1 Billion Euros in cash. The company was sold but I did not have any shares. That sucked a little bit (because it was sold for like 400 million or something). And then I went to a small insurer, which was a total disaster. It was very backward and was not moving at all. My joining was the stupidest thing I did ever, professionally. Then, I went to a private bank and was in charge of all the digital products there. Again, we built a product that made over a billion in assets and again, I didn't have any shares. Some people make a stupid mistake once – I did it twice!
On the side, I founded Digital Scouting which was meant as a platform for the unhappy, the rebels of the industry sharing their analysis and experiences. This platform just exploded. At some point, I got called an influencer and I actually had to look it up – is that something good or bad? Do I need to say thank you or send in a restraining order? I wasn't sure. We have 70,000 followers currently, millions of views each month. At first, it was a blog. Then insurers came to me and asked for help with strategic issues. Now we are a consulting and marketing firm, made up of 20 people around the world, helping insurers and banks where we can.  We've also signed large tech companies like IBM recently. 
What do you think are the biggest unsolved problems and issues in the InsurTech sector?
There are a million problems. If you look at the I.T infrastructure of a traditional insurer, it doesn't take a fields medal or a Nobel prize to realise where the problems are. It's a complete disaster. But that doesn't make it easy to change. You have a lot of problems in claims, in underwriting. Not a lot of things are automated – a lot of manual labour involved. It depends from company to company. There are service providers addressing some of these issues. If you are a nerd, and if you understand the industry, then there are opportunities here. If not, I think the biggest pain point is sales. How to optimize physical sales run by agents and brokers. And also, how to distribute insurance products – that's something that has not been solved so far in a more modern way. 
How has the sector been affected by the COVID-19 pandemic?
It was the moment of truth. Some companies were already digitalised and ready for anything, others took weeks. Now, I don't hear about so many people struggling any more, but a few months have passed. I would say, the moment of truth showed what was possible. Things that were previously thought to be unthinkable, were done within days. The insurance industry is more capable of doing great things than they ever thought before. The question is: can the progress be continued? 
What has taken you by surprise about the way the sector has developed over the last ten years?
What's surprised me is that there has not been a disruption. There has not been an Amazon, or Uber of insurance. I underestimated the inertia or the way insured people do not switch insurance in the blink of an eye. But that doesn't mean that this still cannot happen. If you know insurance, all checks take a lot of time. I know a lot of people are working on revolutionising the industry. I was happy to see that you have small and mid-size players, with long, weird names, that are actually restructuring and modernizing their whole company from scratch. 
Any trends that you predict in the InsurTech sector? Any startups or areas that excited you most?
To deliver client-facing, digital products and services, beyond insurance, is important, in order to become part of the day to day life of your client. Because if you're not, you will be put aside and you will become a commodity. You will be the delivery boy or girl of risk products, for others that are closer to the client. 
One special situation in Europe is Open Banking/PSD2, where you can get data about your client's transactions, if they agree to it, and build digital services for that. 
Then, of course, AI and all of its different use cases. Why? Because the industry is so inefficient that it makes sense to optimise things using AI. But I think Open Banking will be a make it or break it issue. If you're in InsurTech, think about how you can integrate it into your strategy and take advantage of it. Because if you're not going to, the banks will, or somebody else. 
Is there anything that current startups in the sector are missing?
1)    PSD2 and Open Banking
2)    Optimising agents and brokers 
I think it's important to understand there are tens of thousands of agents and brokers. They are the ones selling the policies in a lot of countries and regions. Why not help them as step 1 and then revolutionise the rest?
Any other advice for would-be founders?
Don't get too attached to a certain product or industry. Its more about getting a lot of skills and experiences, especially when you start young. Maybe it makes sense not to found right away but to work for a company. Maybe also work for a company you'd never want to work for, just to see that you don't want to work for them. Educating yourself is also super important. Listen to podcasts, follow influencers. I think these things are super, super valuable.
And just start doing. A lot of people are way smarter than us here at Digital Scouting, I'm pretty sure about that, but our strength is that we pull the trigger. We execute, and other great companies are doing that too. Yes, it's important to have a sophisticated plan, and all of that, but you need to pull the trigger. And if you're not that kind of person, maybe you should be in the strategy department of a company and not founding yourself. Founding is quite cool right now, but it's a lot of work, you take a lot of punches in the face, so you need to be passionate about what you're doing.